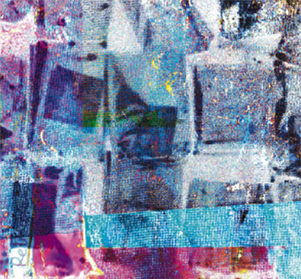 Announcement ODONE award of Arts
Without smoke. A better life. CuidArt Room in Denia Hospital
Odone Interior and DKV insurance, through the Chair DKV art and health of the Universitat Politècnica de València,
They presented a new edition of the call "Award ODONE of plastic arts", an initiative which aims to
boost much needed and committed relationship with culture and health among the business community and the University.
"No smoke. A better life"is the theme proposed by the Committee on occupational safety and health of marine health for
This new edition which, among all the participants, the best specific exhibition project for the room cuidArt.

The winning project "Interviews without smoke", Amparo Palomares, part of a series of dialogues with quitters
assets and liabilities that are invited to capture your experiences by writing on the inside of tobacco cigarette paper, with
the intention of making them think and raise their awareness of their unhealthy attitude.
Opening Thursday, June 6 at 2:00 pm.
Central corridor. Floor 0. Hospital in Denia. Partida Beniadlá, S/N . La Xara 03700 Denia - Alicante (Spain).
organize: Odone interiorismo | DKV Seguros Médicos | Arte & Salud | Universitat Politécnica de València | Marina Salud